Useful things to take on a cruise
Cool Carriers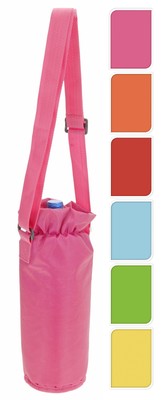 An  insulated bottle cool bag is perfect for carrying drinks particularly water bottles, you can stack cans if you prefer
Get a carrier with a shoulder strap to used over the shoulder to keep your arms free.
We have found them perfect for the beach and walking around. The great thing is you can keep your arms free, while doing what you need to.
They can be bought on  amazon lots of retail places although we did find it easier on line to search
A tote cool bag. How cool is that
 It is also worth taking a little cool bag to keep chocolate, sweets and of course that little snack.
Luggage labels/tags
 The cruise companies now get you to print your own tickets and luggage labels for you to attach to you cases.
On our last cruise the paper label got torn of my case and it was a few hours until it was identified as mine.
Since then I have found these luggage/tag holder on amazon, I think there are brilliant. They will be far more robust than paper alone

 Mini Umbrellas
Going on an excursion from you cruise ship, in any environment a little umbrella could be just what you need from that little mountain rain in the Fjords to a tropical daily cloud burst in the Caribbean and when that clears up a little shade from the sun.

Extension Sockets
Really boring but we have found that we never have enough pluggy in things. When we want to charge 2x iPhones, 2x iPads, cameras, a hair dryer and straighters, and anything else that needs a socket.